| | |
| --- | --- |
| Posted by peipeinj on May 17, 2016 at 10:05 PM | |
Every time when people plan a trip to China, the first thing that comes to their mind is Beijing, the Great Wall or Xian, the Terri Cotta Warriors. To be honest, it is not on my list. I prefer to avoid the popular tourist routes and venture through the mountains, forests and valleys that hide and protect many little-known cultures of China. When my children were 4 and 7, we finally decided that for once we would like a vacation that wasn't all about sandcastles, zoos and ice-creams and we set off for a week in Zhangjiajie with the kids.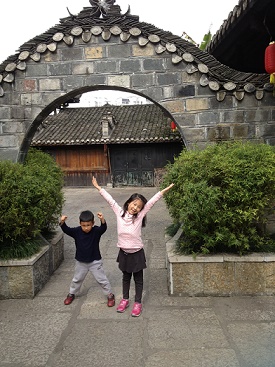 For those who aren't familiar with this place, it is the first area of China declared as a national park by the Chinese government. The scenery is very unique with tall, thin pillars of rock and trees everywhere. James Cameron was so struck by the beauty of this place that he used it as the backdrop for the flying scene in Avatar.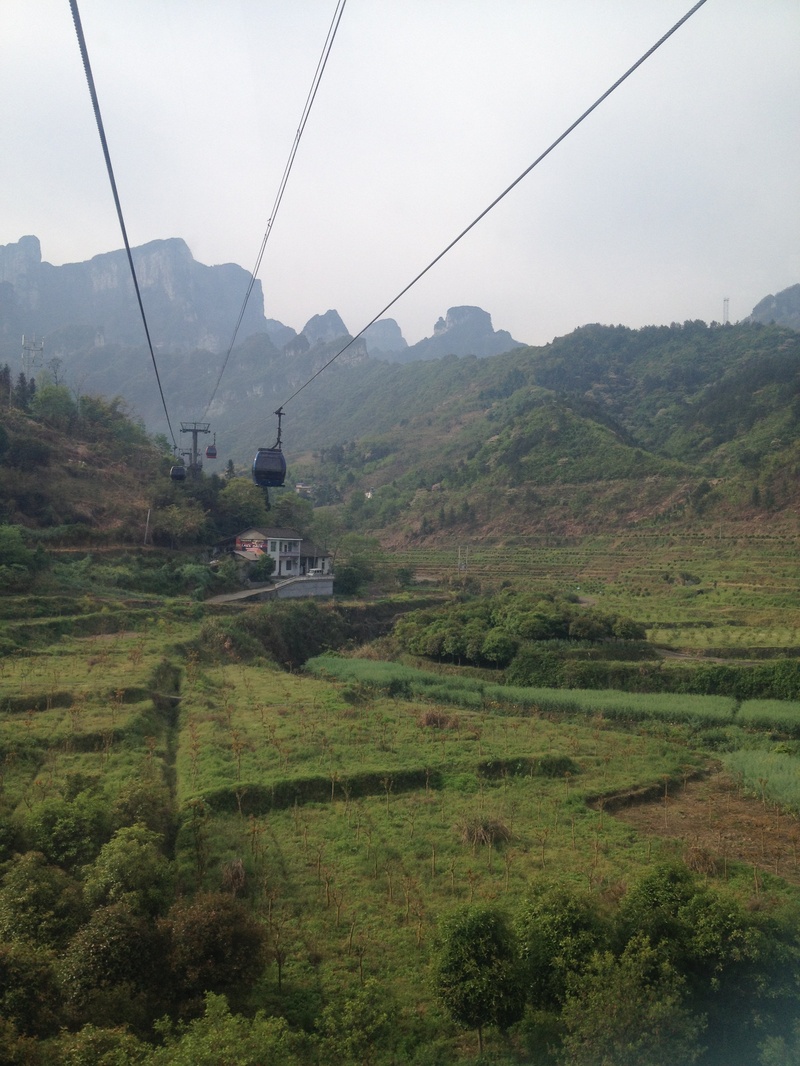 There is a lot of traveling involved from Okinawa to Zhangjiajie. With this in mind, we prepared with plenty of new coloring books, stickers books and of course fully loaded iPads. And we had a blast! We joined a 7 day tour provided by Zhangjiajie Huayi Travel which took care of all the details, transportation, accommodations, most meals and activities so that traveling with 2 kids made a bit easier for the parents.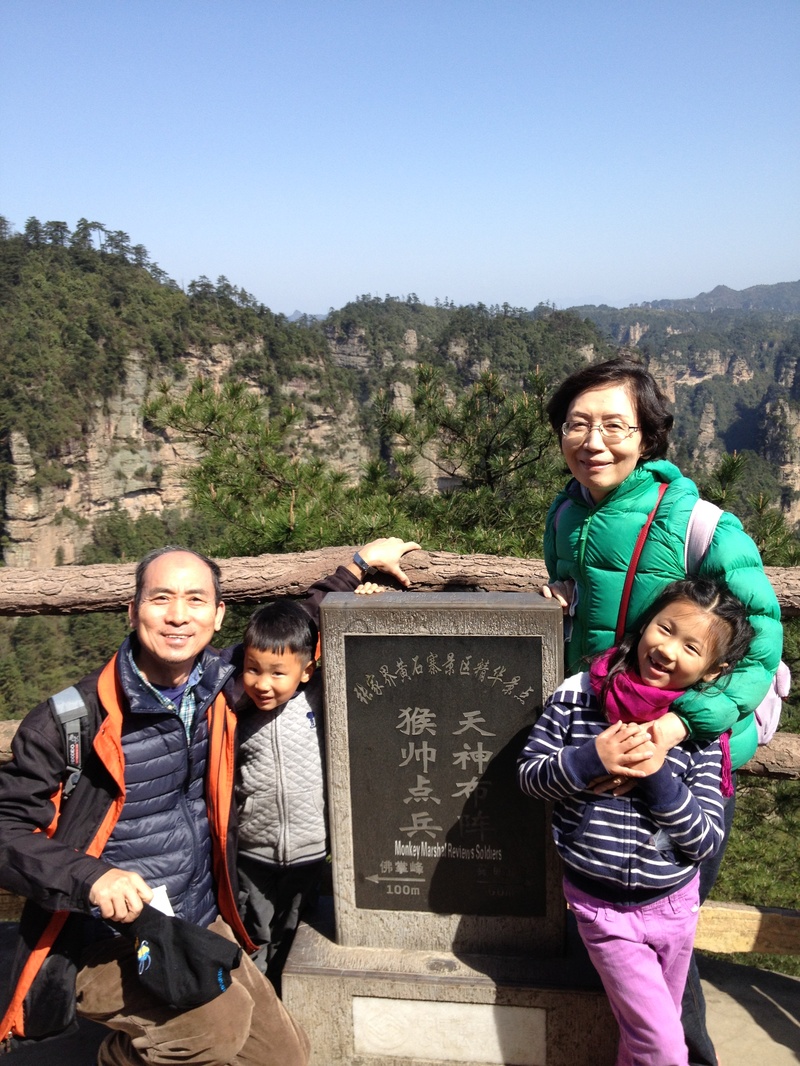 The highlights of the trip for me were the visit to Yellow Dragon Cave, the top of "Avatar" mountain, and the walk through the bottom of the valley floors and looking up at the peaks. We also saw many museums with old relics from this area of China, which is apparently one of the earliest settled locations. We even got to see a preserved house from the Qing dynasty. It was pretty impressive! I think if I asked the children what parts they liked the best, they would probably say the cable car. The children were such troopers and we walked so much over the course of those five days.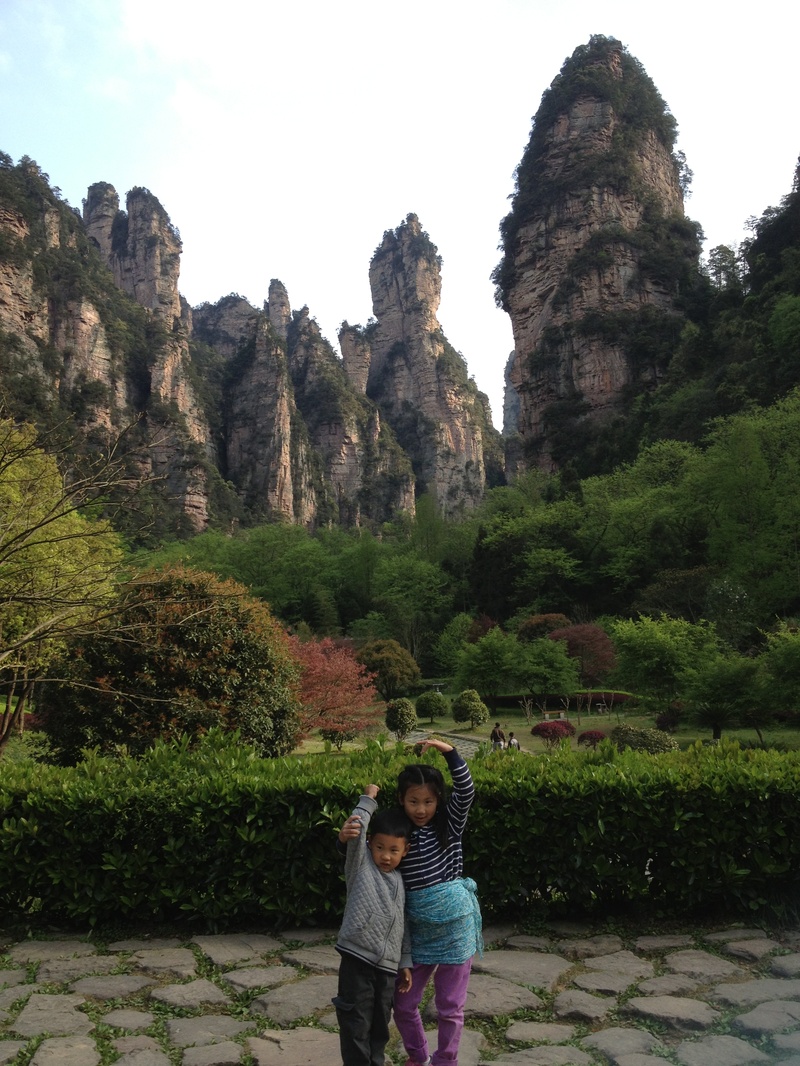 When you travel in China with kids, there are few things I would suggest:
1. Join a tour
If you are traveling with a group, there are other families with kids. It is fun to go with others that share the same interests, the children also have pals to run around with. I don't worry if my kids are being too noisy, get cranky or start acting up. Your fellow travelers are parents and they know. There were even older kids who would just hang out with my kids and take care of them while they hike.
2. Pack antibacterial hand wipes
I always pack antibacterial hand wipes for kids and anything else that will help them keep their hands clean all the time.
3. Prepare for squatting for pit toilets and always have toilet paper
I carry mentholated or peppermint chap stick or air spread to be applied right before going into "smelly" bathrooms. This might make "going" more tolerable.
4. Never drink tap water or eat the food from Street Vendors in China
I always boil the bottled water using a kettle provided by the hotel unless it is familiar brand from US. I never eat the food from street vendors because I don't think our stomach is familiar with local bacteria such as salmonella. (Bring Probiotic)
5. Always barter
China is very much a bartering culture, but you don't really do it in the bigger stores. It has to be done with vendors on the street
6 Don't mind to crowd
Lastly, Crowds are just something the average visitor in China has to get used to. Don't ever expect to get a picture of something without other people in it. Sometimes, the only way to get from point A to point B is to literally shove people. For Caucasian parents, your kids might attract many Chinese people like paparazzi asking to take pictures with your kids. The reaction will be most intense in areas where international travelers are rare. Be prepared!!
When seeing something as beautiful as Zhangjiajie, it's hard to really describe in a blog just how beautiful it really is. I will let the pictures speak for themselves.
If you're heading out to China, I hope my post inspired you to bring your kids to check out Zhangjiajie before Beijing. It will be well worth it!
What do you think this look lilke??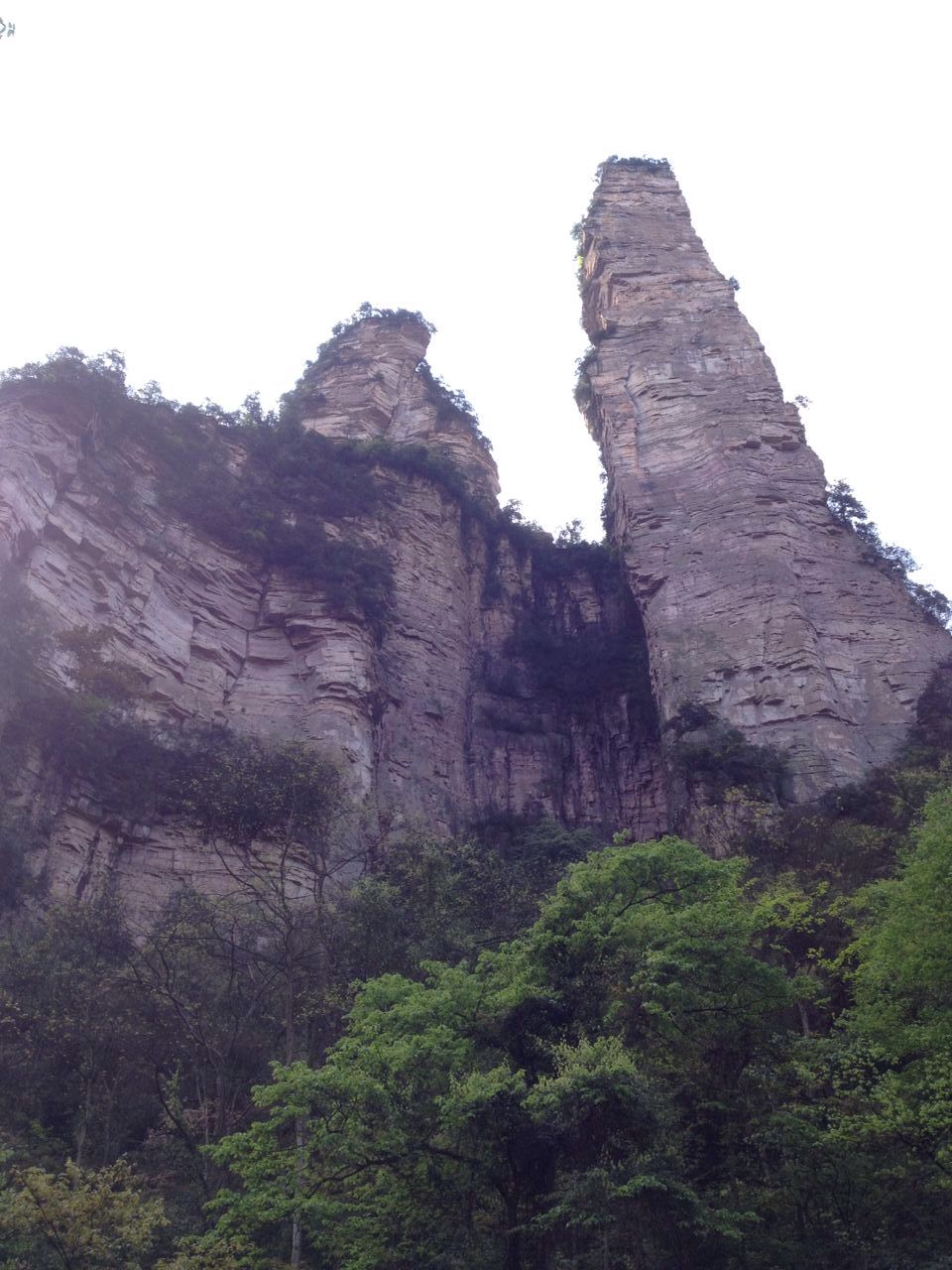 Categories: None